The Averngers Superbowl spot
The world is at the mercy of an inter dimensional God, wielding a cosmic artifact as well as an army of extraterrestrials. The only thing standing between the earth and certain oblivion are the Avengers. Stakes are pretty high, right?
So you know that part where they do the turnaround of all the heroes? yeah, did you see that roster? first off, the goddamn hitters:
Iron Man - walking arsenal. more artillery literally in the palm of his hands, than most countries have in their entire military system. Wears a high tech suit of armor composed of a gold-titanium alloy. Used on space satellites. has taken tank shells to the face and walked away unscathed so pretty bulletproof.
The Hulk - Hulk smash. Hulk bulletproof.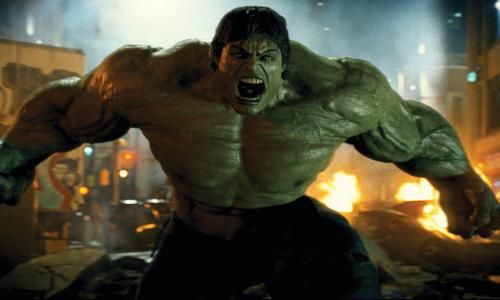 Thor - Marvel's Superman, before the Sentry. dude is literally a magical deity with no obvious weaknesses. Older brother to the main antagonist so, you know, Big brother rights. also, he has a magic thunder hammer. Garbed in magically forged armor created by dwarven smiths at the behest of Odin the ALL-Father so you absolutely KNOW that sh*t is on point. also-also-also, bulletproof.
Cap America - The perfect human specimen. enhanced agility, speed, strength, and senses. highly trained in hand to hand combat, prolific Nazi headhunter, and master of an indestructible shield. Garbed, in his various incarnations, in a Teflon-titanium weave fill body suit so… bulletproof. also, did i mention indestructible shield?
Then you have the ringers.
The Black Widow - Useless chick who looks hot in spandex. shoots things with regular guns, even though 2/3 of her team, and probably the vast majority of her antagonists, ARE GODDAMN BULLET PROOF. Highly trained assassin that can flip good but how far does that go when you are a waif fighting off Gods and giant, militarized, alien forces? These motherf*ckers arrived in laser shooting hover craft, man! why would you choose light firearms as your primary choice of weapon when you are literally engaged in a space fight? also, she's not bulletproof. she's hot as f*ck in that catsuit but definitely not bulletproof. The only thing less effective than this chick would be…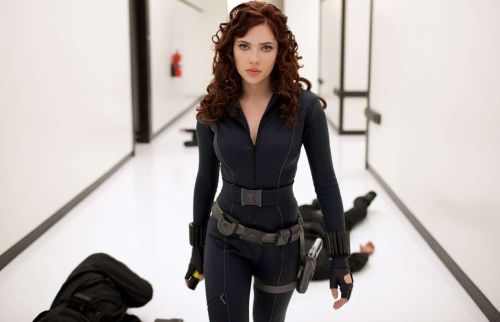 Hawkeye - a bloody archer. How does Robin Hood make this roster? i mean, he's in the EXACT SAME BOAT AS NATASHA only, instead of guns, HE USES A BOW AND ARROW SYSTEM! it boggles the mind, yo! you see this chick loading clips into her Desert Eagles and you reach for your f*cking quiver? OK, Legolas, go be a fairy somewhere else. The actual heroes have to save the world with actual powers. unless you're planning to hunt elk in the rolling brush of Montana, what use is a bow and arrow on an inter dimensional war zone??
This motehrf*cker doesn't even bother with SLEEVES! F*cking shenanigans, man!
My frustration with the ineptitude of Natasha is only exacerbated by the fact that she, in the comics at least, IS THE RUSSIAN SUPER SOLDIER! she is literally the product of that Russian super soldier project, which makes her the equal to Cap! Why would you choose to downplay that shine in favor of making her little more than eye candy?? I mean, a hot, red-headed, skin-tight catsuit wearing, female Captain America? i don't understand how that would NOT MAKE THIS FILM BETTER! i swear to god, if Carol Danvers is as corny as Natasha Romonov in her cinematic debut, i'll burn Marvel studios to the goddamn ground!